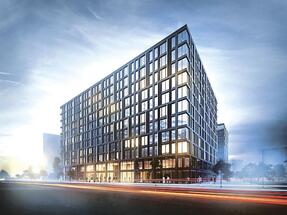 The complex is made of two A class office buildings, each of them with two underground levels of more than 600 parking places, ground floor and ten upper floors. The second phase includes 20,400 sq. m rentable area .
The construction is scheduled to start in the next eight months.
The Bridge is designed considering the latest world trends for the ecological buildings, the future business center going to receive the LEED GOLD certification.
Forte Partners is one of the prominent developers in Romania, turning more than eight million square metres of land in solid projects on the real estate market, not only on the office sector, but also in the residential, mixed-use and industrial. (source: zf.ro)