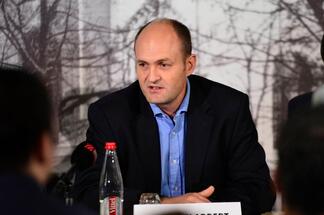 This is the second project announced by the company in the region, after announcing at the end of January that it would develop a complex real estate project with commercial spaces and offices in Slovenia's capital Ljubljana.
Prime Kapital has already acquired an 8-hectare land plot from local investor Gigi Becali, in a deal estimated at EUR 12 million. The land is located near the Porsche dealership in northern Bucharest, close to the Promenada mall and one of the capital's busiest business districts.
The residential project will include more than 400 homes, said Martin Slabbert, Prime Kapital CEO. It will most probably be launched in 2018. The total investment is estimated at over EUR 100 million.
In the last year, several developers focused on building residential projects in northern Bucharest. Martin Slabbert founded the company Prime Kapital together with Victor Semionov in 2015, when they left the helm of South-African fund NEPI, the biggest mall owner in Romania. (source: Romania-insider.com)