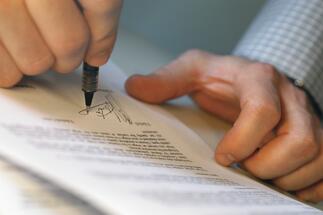 "The direct investments of non-residents in Romania totalled 2,036 million euros, out of which equity (including estimated net reinvestment of earnings) amounted to 1,561 million euros and intercompany lending recorded a net value of 475 million euros," the release reads.
According to the National Trade Register Office (ONRC), the number of start-ups running on foreign capital in Romania established in the first six months of 2016 declined 12 percent from the first half of 2015, to 2,687.
The total value of the share capital of the 2,687 start-ups is 19.72 million US dollars. Most of them, 509, were established in March, 17.7 percent less than in March 2015.
As of end-June, 2016, the number of companies running on foreign capital in Romania was standing at 207,153, with the total value of their share capital exceeding 43.4 billion euros.
According to the ONRC data, 2015 witnessed the smallest number of start-ups established in Romania on foreign capital in 18 years.
In 1991 – 2015, 204,466 companies were established in Romania on foreign capital contributions, with a total value of the paid-up share capital in excess of 42.8 billion euros going predominantly to construction (27.2 percent), industry (25.9 percent) and professional services (19.3 percent). Most of them were established in Bucharest City, namely 92,072 with a share capital of 21.9 billion euros.
Out of the 204,466 companies, 41,749 run on Italian capital, but the highest share capital value is reported by Dutch companies, 8.4 billion euros in only about 4,600 companies. (source: nineoclock.ro)