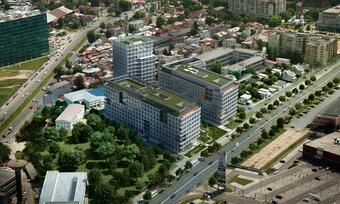 With these new tenants, AFI Tech Park 1 achieves a 50% occupancy rate.
"More than 10,000 square meters have already been leased before the new building is launched," said Doron Klein, CEO of AFI Europe Romania.
On the office segment, AFI Romania is developing AFI Tech Park, a business park with a leasable area of 56,000 square meters, located near J.W. Marriott and the Romanian Parliament. The business park will include two low-rise office buildings and an office tower that will have green spaces arranged in a central garden.
Other companies already chosing AFI Tech Park 1 are Hilti Romania, Knauf (with two divisions, Knauf Gips and Knauf Insulation), World Class, WWF, Game World Group or RTC Proffice Experience. (source: zf.ro)