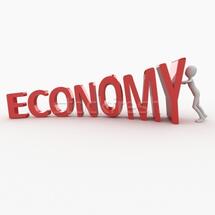 The indicators which measure the perception of the financial experts regarding the present state of the Romanian economy went up by 17.5 points in December, from minus 0.1 points in the previous month, shows a survey made by the German Institute for Research ZEW, in collaboration with the Austrian group Erste.
As regards the perspectives of the local economy for the next six months, they improved by 9.7 points, the indicator going up from 23.6 to 33.3 points in December.
Romania is situated the fifth in the top for the region regarding the economic expectations in the next half –year, down by two places against November. The first four places are occupied, by Slovakia, Austria, Poland and Croatia. The perspectives of the stock exchange in Bucharest improved in this month, and the indicator measuring the expectations for the indicator BET had an advance of 24.2 points at 66.6 points.
The expectations for the evolution of the leu got up substantially, reaching 27.4 points, from 3.3 points in November. At the survey for December participated 52 financial analysts in Central and Eastern Europe and 13 from Turkey. The Central and Eastern Europe includes, according to ZEW, Bulgaria, Croatia, the Czech Republic, Hungary, Poland, Romania, Serbia, Slovakia, Slovenia and Turkey.
The Central and Eastern Europe recorded an improvement of the perspectives regarding the evolution of the economy in the next six months, the indicator of the region advancing by 18 points, at 30.5 points. The indicator for the present situation of the region went up from -12.6 points to 4.4 points.
 As regards the euro zone, the analysts anticipate a coming back of the economy on short term, the indicator going up by 25.7 points at 41.5 points.  (Source: actmedia.eu)