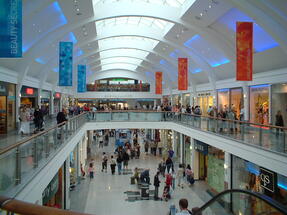 The company's shareholders will discuss in August the increase of the joint stock with 46 million lei from in order to finance the real estate project in 23 Ziduri Mosi St., Bucharest.
At the same time, the company intends to access a loan of EUR 35 million for a period of up to 30 years from credit institutions in Romania or abroad, in order to finance the commercial centre, Mediafax writes.
The commercial centre, named Veranda Shopping Center, will have an area of approx. 25,000 sq. m and will be developed in Obor market area, on the former plot of the Prodplast factory, which was relocared.
The commercial centre will compete in the area with Mega Mall, developed by NEPI in the vicinity of the National Arena. (source: dailybusiness.ro)