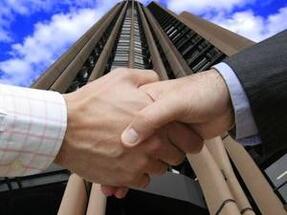 "We are already in negotiations for an important contract outside Bucharest, in one of the largest cities in the country and we hope to have a good start", have declared the officials within Esop.
The company also founded a new division in 2014, the corporate office division, dedicated to transactions exceeding 1,000 sq. m. On this segment, the company registered important growth last year, reaching a total volume of 17,000 sq. m of transactions exceeding 1,000 sq. m, from a volume of approx. 10,000 sq. m registered in 2013.
Including the office segment for small and medium companies, Esop ended 2014 with a total transacted office area of more than 40,000 sq. m.
"Considering the tenants requests in 2014, we noticed that 80 pct. of the transacted area was in business centres and only 20 pct. in villas (we found tenants for 32,500 sq. m in business centres adn 7,546 sq. m in villas). The business centres we transacted include Sky Tower, Hermes Business Park, Ethos House, Olimpia Tower, Premium Red and West Gate", the company's officials mentioned.
"This offers the base for an even more dynamic real estate market in the period 2015-2016, when developers will build massively and quality offer will exist, with last generation office spaces, which will draw tenants 'interest and will lead to a new wave of rental transactions", consider the representatives of Esop. (source: wall-street.ro)