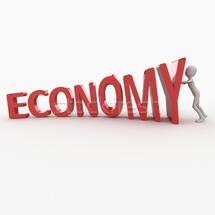 In spite of consumption being on the rise, "inflationary pressures will be handled, and monetary relaxation could be continued by reducing minimum reserve quota", according to the Erste resort.
"We expect a reasonable performance of CEE stock markets. The cooling down of the political situation in Ukraine and Turkey is providing a respite that might allow for a liquidity-driven uplift, provided that the shift of flows towards emerging markets proves to last", says Henning Eßkuchen, Head of CEE Equity Research at Erste Group.
Apart from some immediate fundamental risk via corporate exposure, the most damaging fact of the Crimean crisis on the markets was the impact on sentiment and the risk of the conflict becoming hot.
"Romania is not as bright a frontier market story as it used to be thus the Erste analysts soften the neutral towards the underweight area. Main reason is that while political noise calmed down a bit further market liberalization – so far a driving theme – has lost some of its steam for now", according to Erste analysts. (source: business-review.eu)