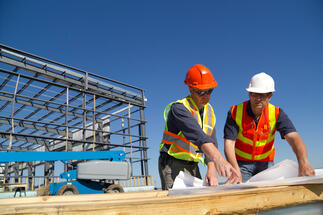 "The value of design, engineering and construction projects that we completed last year is approximately EUR 40 million. We're just starting the year and we hope to get more projects, which is the reason we anticipate we will reach a similar level of business to the one last year. There are a number of big projects on the horizon for Romania so if we get selected for those, the estimates will certainly increase", Randy Tharp, managing director Epstein Architecture&Engineering, commented for Mediafax.
Among the projects developed by the American company in Romania there's a new Emerson building on the Cluj industrial lot (28,500 sqm), a 2,800 sq m expansion for Rochling Automative factory in the WDP Industrial Park, structural design for Bater Tilly Klitou in Bucharest and various other works for Cameron at the production facilities in Campina and Ploiesti.
One of the most important projects for 2014 is the Aversa Manufacturing project in Bucharest worth EUR 15 millions: master plan, relocating and building a new plant with an area of 25,000 square meters.
Epstein is also currently developing the architectural design and engineering works for Spanish company Roquet on the WDP industrial Park near Ploiesti. The project covers an area of 8,000 square meters and will generate 1,000 new jobs.
Epstein is a Chicago-based company with offices in Poland and Romania. (source: business-review.eu)