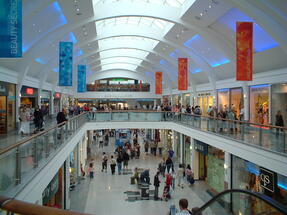 The projects in Bucharest amount to a third of the total and the vacancy rate ranges from below 4 percent to 25 percent. Also, in the capital the supply of modern retail space will amount to over 1 million sqm.
"The vacancy rate of prime retail projects will continue to decrease in a slower pace compared to 2014, taking into account that this year three major retail projects will be delivered. Regarding the prime rents, there are not expected major changes in the first half of the year," said Bogdan Marcu, the head of DTZ Echinox retail department.
In his view, international retailers with a strong presence in countries such as Poland, Czech Republic, Hungary and Turkey analyze the Romanian market conditions and characteristics, and by the end of this year's Q1 they will officially enter the local market. Compared to 2014, DTZ estimates that this year the number of new entries will increase.
This year the new deliveries' level will be 196 percent higher. Modern retail spaces to be completed this year exceed 220,000 sqm. Approximately 75 percent of this area will be delivered by NEPI, which, apart from the completion of Mega Mall and Timisoara Shopping City shopping centers, has scheduled the expansion of certain projects in the portfolio – City Park Mall, Severin Shopping City and Deva Shopping Center.
The total supply of modern retail spaces in Romania is 2.86 million sqm, 32 percent of this area being recorded in Bucharest. Shopping centers represent 59 percent, while retail parks and shopping galleries hold 25 percent and 16 percent respectively of the total supply.
After Bucharest, most of the projects are in Constanta – 157,000 sqm, in Cluj-Napoca -149,500 sqm, Iasi – 146,000 sqm, Pitesti – 116,000 sqm, Ploiesti – 107,000 sqm, Timisoara – 106,500 sqm and Brasov – 43,500 sqm. (source: business-review.eu)