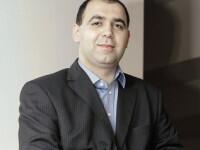 "We are anticipating the residential market will bounce back in the future. By founding this new department for investments in terrains and residential properties and by recruiting a professional in the field we will focus on developing our growth potential for this market", according to Mihnea Serbanescu, general manager for DTZ Echinox.
Ionut Bordei has over 14 years of experience in the residential market, having worked 11 years for Eurisko/CBRE and 3 years as managing director for Cordia Futureal Romania (developer of the residential project in Parcul Privighetorilor).
In 2000, Bordei founded the residential department for Eurisko which he coordinated until 2006, when he was made partner.
DTZ Echinos and Coldwell Banker were the only consultancy firms that maintained their interest for the residential sector during the crisis. (source: business-review.eu)