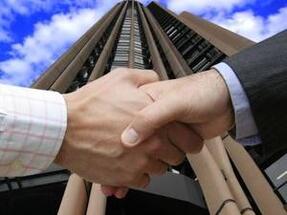 "The retail, office and industrial market is currently developing on solid foundations, characterized by a high employment index, active demand with volumes confirmed by the evolution of the last years, and stable rents, with a slightly increasing trend. Under these conditions, the development of new projects has accelerated in all major sectors. We expect the new stocks to be absorbed shortly by the market, a significant part being already pre-contracted", said Florian Gheorghe, Manager of the Property Services Research Department.
The largest growth is recorded in the industrial sector, where deliveries are expected to be 67% higher than in 2017, taking into account both speculative developments and those for own use.
Thus, the new stock announced for 2018 exceeds 920,000 m2, of which over 75% has a speculative profile (for rent). Bucharest is expecting the delivery of 390,000 m2 of industrial spaces, representing 42% of the nationally announced stock, followed by the deliveries of Timisoara (60,000 m2), Cluj-Napoca (55,000 m2), Pitesti (55,000 m2), Ploiesti ), Oradea (45,000 m2) and Constanta (42,500 m2).
The most active developers of speculative space remain as last year CTP Invest with more than 285,000 m2 announced for delivery in 2018, namely WDP with 150,000 m2 and Zacaria Group with 75,000 m2.
The largest project announced this year is the new EMAG warehouse with an area of 120,000 m2, under construction at km 19 of the Bucharest-Pitesti highway.
Declining vacancy rates below 10% in major markets has boosted development activity. Office supplies are announced to grow 35% in 2018 nationwide, up to a total of 350,000 m2 of leasable area. More than half of this surface, 197,000 m2, is located in Bucharest, up 33% over last year.
Outside Bucharest, deliveries will reach a record high of 153,000 square meters, representing a plus of 65% over 2017, the main markets being in a sustained expansion in recent years. Timisoara dominates the delivery rankings with a new stock of 71,000 m2, followed by Cluj-Napoca (30,000 m2) and Iasi (17,900 m2). (source: Active Property Services)