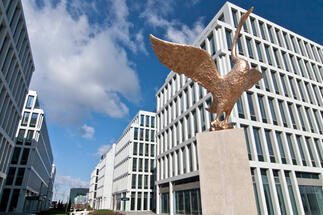 The bankrupt office complex Swan Office & Technology Park, is on sale for nearly two years, while the judicial liquidator, Casa de Insolvenţă Transil­vania (CITR), has decreased the price from EUR 43 million to EUR 22 million, according to information on the company's website.
The two parties of the supposed transaction didn't comment yet.
The project Swan Office, made by the British company Chayton Capital, entered bankruptcy in 2013, with more than EUR 80 million of debts, mostly to UniCredit şi Volksbank, the investment financing banks.
The business park, an investment of EUR 50 million, entered bankruptcy due to low occupancy rate and rents below expectations. (source: zf.ro)