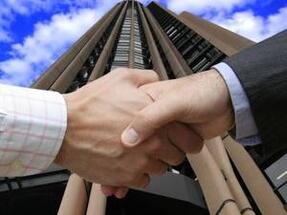 JLL shows that for an average of 8-10 sq. m of offices per employee, 8,000-10,000 new working places will be created.
The majority of the new requests came from the companies in the IT field, a segment which was the main employer in the last years in Romania, with more than half of the total, namely 42,200 sq. m.
"A number of nearly 90 companies rented new office spaces this year in Bucharest. The local companies' interest, especially of the multinationals, for opening new offices or for the expansion of the existing spaces, returned on a growing trend in the last 2-3 years. In the last period, they are concerned again with the expansion, on the background of the favourable macroeconomic indicators and with encouraging perspectives", has declared Marius Șcuta, Head of Office Department and Tenant Representation JLL.
New appointments will be operate by the companies in the professional services too, as they rented 8,600 sq. m of offices, more than 10 pct. of the new request in Bucharest in the first nine months.
New spaces were also rented by companies in BPO, FMGC, health, pharma, retail or media fields, which mean offices for 1,600 employees.
The areas Dimitrie Pompeiu, with nearly 20,000 sq. m and Floreasca- Barbu Văcărescu, with 18,500 sq. m, attracted half of the new office request, JLL shows.
The rented office area in the first nine months totalized more than 211,000 sq. m, with 7 pct, increase compared to the level of 197,000 sq. m., registered in the similar period of last year. The request from this year includes 81,000 sq. m new request, 68,000 sq. m relocations from other modern buildings and 62,500 contracts renewals.
Overall, the IT companies rule the market with a total rented area in the period January-September exceeding 110,000 sq. m, followed by the companies in the professional services fields, with 29,300 sq. m and in the pharma and health field, which have transacted 12,600 sq. m of offices.
The companies in retail sector rented a total of 11,800 sq. m, the FMCG companies nearly 7,600 sq. m and the companies in the financial services field, 6,000 sq. m.
"We estimate for this year that the office rentals market will reach nearly 300,000 sq. m, a level similar to last year's. From the request received by JLL from the companies, we still see an important share of the new request in the market's total. Bucharest became and will become a hub for more multinational companies especially from the financial services, IT and BPO.  More of these have already established offices on the Romanian market, but the success they have here makes them want to expand, also attracting other competitors", added Marius Șcuta. (source: profit.ro)