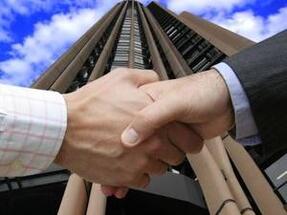 According to Colliers, the activity on the office market in Bucharest debuted with moderate results for the first quarter of 2019: a total take-up of 105,000 sqm, of which net take-up is 29,000 sqm, and a volume of deliveries of 93,000 sqm.
"At first glance, 2019 had a good start on the office market in Bucharest, with a total demand of 105,000 sqm, over 54% more than the value of the same period in 2018. Enthusiasm must be moderated slightly, because although interest in new or qualitative projects is still healthy, to reach the new demand, we exclude renegotiations and relocations from competitive stocks. These relocations tend to increase vacancy and in the first quarter of 2019 totaled 54,000 sqm compared to 102,000 sqm for the whole of 2018. Thus, the new demand decreased by over 20% to 29,000 sqm - still satisfactory level, of which over 20% came from flexible workplace operators", said Sebastian Dragomir, Office Advisory Officer at Colliers International.
The IT & C sector registered two-thirds of the total demand, followed by banking and financial companies (16%) and professional services (just over 10%). Demand came mainly from West and West Center.
In this quarter, some great projects were delivered to Bucharest: The Mark project developed by S Immo - close to Victoria Square; the second phase of The Bridge, developed by Forte Partners but owned by Dedeman; Renault's new headquarters developed by Globalworth. Almost 93,000 square meters were added to the stock of offices in the capital, which thus reaches a total of 2.5 million square meters. By the end of the year, some 250,000 sqm of office space could still be delivered.
The conditions on the Bucharest office market are largely neutral, with rents remaining unchanged lately. However, due to numerous deliveries, the market could lean towards tenants in a not too distant future, Colliers consultants say. (source: forbes.ro)