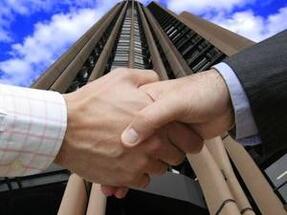 Andrei, 33years, works in Colliers for 11 years and since 2009 she coordinates the retail department of the company, but she says that the office market currently offers better perspectives to the consultants considering the request of the international companies to open in Bucharest and in the big cities new centres for externalized services.
Georgiana Andrei says that the office rental costs represent between 5 and 7 pct. from the costs of a company. "We want to increase the transparency level on the market so the companies could have all the information in order to take decisions easier. Moreover, I would like to change the attitude of "wolves" of the brokers in the office market in order to form a team which works better together, as in retail".
"The office market is currently a "pie" much bigger than the retail one and is one of the most profitable departments. We intend to double the team within the office department by the end of the year and to triple the revenues, so that we near a turnover of EUR 2 million", has stated Georgiana Andrei.
Colliers currently has an office department made of six people and in the first quarter the generated revenues have increased approx. ten times compared to the similar period of the precedent year, following the intermediation of some transactions with an area of over 30,000 sq. m, including the largest transaction on the market, the rental by Vodafone of 16,000 sq. m in Bucharest One tower, currently in construction in northern Bucharest. (source: zf.ro)