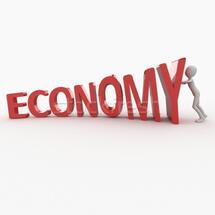 In the top biggest loss generators we also find oil processing and hotels, with 3,809 companies being lumped into this category representing 23 percent of the total analysed. The companies that fall in this category generated a total of EUR 825 million in losses and have 109,331 employees.
On the opposite side of the spectrum we find the most profitable companies that work in oil&gas extraction, retail, energy, the auto industry and plastic manufacturing. 26.5 percent of analysed firms fall in this category, namely 4,386.
Most non-profitable entities are headquartered in Bucharest and Ilfov (43.36 percent), followed by Caras-Severin (40 percent), Mehedinti (39.62 percent), Timis (37.34 percent), Giurgiu (36.44 percent).
CIT Restructuring, part of CITR Group (former Casa de Insolventa Transilvania) has launched the second edition of its solvency study, that tracks the evolution of all Romanian companies with assets larger than EUR 1.5 million (approximately 16,500 companies).
Out of the total, 11,097 companies posted profit in 2013, totaling EUR 8.85 billion. The number of companies that posted losses represents less than half of the total number of profitable entities.
"We can therefore state that the economy recovered in 2013 compared to previous years, with drops only in employee numbers.  In 2013 Romanian companies registered the best consolidated performances in the past 4 years. In spite of this, nearly 60 percent of them still are experiencing difficulties, a share that has not changed since 2012″, according to the study. (source: business-review.eu)