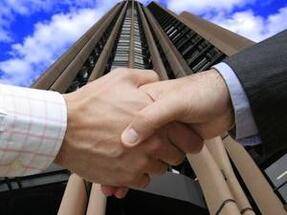 Therefore, in the first half of the year the value of the transactions with real estate projects was EUR 369 million, with almost three times growth compared to the similar period of last year (EUR 125 million). In these conditions, the investors bought in the first six months properties with a value exceeding the value registered during the entire last year, Mediafax informs.
Considering the value of the real estate transaction in the first half of the year, Romania is situated on the fourth position in Central and Eastern Europe, after Poland, Russia and the Czech Republic.
Last year, Romania attracted investments of EUR 229 million, with almost 25 pct. growth compared to 2012, and in the first quarter of last year, the value registered was EUR 85 million.
The most significant investments this year were the buy-back of the mixed project Upground (offices and residential) by Globalworth Real Estate from an investment fund part of Deustche Bank, the acquisition of Innovations Park (industrial), of Moldova Mall (retail),of the commercial centre Mario Plaza in Bucharest and of the former PIC Oradea hypermarket. Moreover, the statistics also considers the transfer of Charles de Gaulle Plaza building between two funds of the German company GLL Real Estate Partners.
However the evolution in the second quarter shows the real situation on the local investments market, which is still avoided by the real estate assets buyers, considering most of the transactions in the first quarter were transfers between companies with same shareholders.
The Central and Eastern Europe attracted in the first semester a total investment volume of EUR 3.7 billion, with 26 pct lower than in the similar period of last year. Poland was the main target for real estate investors, attracting investments of EUR 1.1 billion, with 3 pct. growth compared to the first semester of 2013.
Russia occupies the second place in the region, considering the investments value, with a total of EUR 1.2 billion, with 58 pct. decrease. The Czech Republic reported an investment growth from EUR 495 million to EUR 673 million. (source: wall-street.ro)