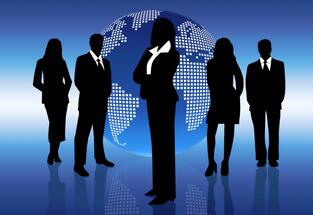 "If we look at the need for experts on the market, it becomes clear we need at least 50 percent growth in the number of school places at national level. The need for experts must be calibrated function of the specialization degrees. For instance, the license and master's graduates from faculties with an IT profile will most likely be recruited by software companies and IT departments of large companies that offer specialized positions. The supplementary demand, which includes positions with average specialization, can be covered via professional reconversion and attracting graduates from other faculties to the IT field through accelerated classes with international certification," said Andrei Pitis, president of the Employers' Association of the Software and Services Industry (ANIS).
The challenge for universities is to support the fast growth of school places in the field of computers and IT.
The companies' involvement in the educational process is essential. Universities urge the private environment to create a fund which will support valuable young people with modest means, who, even though they are admitted into the faculty, refuse to occupy the tax places for this reason.
"Regarding the Faculty of Automatics and Computers from the Bucharest Politehnica University, we are talking about young people with an admission average score of over 9.5. These are talents who must not be wasted. We wish companies rallied and helped us develop these young people together, to the benefit of the software industry," said Adina Magda Florea, dean of the Faculty of Automatics and Computers in the Bucharest University. (Source: business-review.eu)