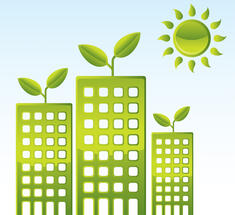 In the first semester of 2016, BuildGreen signed 19 new agreements, representing a growth of over 30 percent in its number of projects, including landmark properties owned by real estate investors in Romania and abroad. By the end of the year, the new projects will add up more than 800,000 sqm to the existing 1.2 million sqm of properties assisted to date by BuildGreen, almost doubling the company's portfolio.
"Sustainable certifications are steadily gaining their well-deserved place as a management tool for efficient development in CEE countries, supported by three major market trends:  a spectacular increase of the demand from the retail, industrial and residential segments,  the expansion of the "green" wave outside the Capital city and the arrival of a new type of client: the end-user. The latter, in particular, is a market novelty for Romania in 2016. While professional developers continue to dominate the market, the increase of the end-user-driven demand represents a major tipping point for adopting sustainable building practices across the entire CEE region," said Razvan Nica, managing director of BuildGreen.
Regarding the property types, the office segment continues to be a strong driver of sustainability in Romania, but the industrial and retail segments are catching up. Of all the new sustainability projects started by BuildGreen this year, almost 60 percent are retail and industrial properties.
Another major market trend is represented by the expansion of the "green wave" outside the Capital city of Romania. While Bucharest remains the most important city in terms of number of certified properties, this year's gains were registered in  secondary cities such as Cluj-Napoca, Iasi, Brasov and Timisoara, including the certifications of Moldova Center, Coresi Business Park, followed by CORESI Shopping Resort. All these certification projects were managed by BuildGreen. (source: business-review.eu)