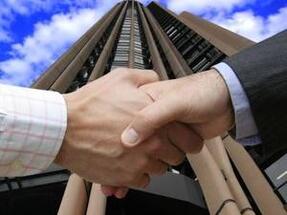 Another 100,000 sqm worth of office spaces, which are now under construction, should be delivered this year, according to real estate consultancy firm DTZ Echinox. Half of this area is concentrated in the Bucharest One office project, carried out by real estate developer Globalworth, led by Greek investor Ioannis Papalekas.
The office leasing transactions in the first part of the year amounted to 135,000 sqm, similar to the same period last year. This also included renegotiated contracts. The real demand for offices was 112,000 sqm, up by 3.5% compared to last year, out of which new demand was 56% and relocations stood for 44%.
The new demand, which includes surface extensions and moves from lower class offices to modern offices, went up by 35%, according to DTZ.
Companies in the technology and telecommunications sectors accounted for 64% of the office space demand in Bucharest.
The general vacancy rate for class A and B office buildings in Bucharest was 13.5% of the total or some 300,000 sqm. The highest vacancy rates were in Pipera (26%) and northern Bucharest (17%). DTZ specialists expect the vacancy rate to drop to 12% by the end of this year, despite new office deliveries.
The average prime rent was stable, at some EUR 18.5 per sqm per month. (source: Romania-insider.com)