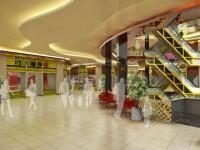 The agreement has an estimated value of RON 45.3 million (EUR 10.1 million) and will be completed within three years after the auction.
The criteria for choosing the constructor are the offer's price, with a share of 80 percent, and the deadline for completion.
The constructors who are interested in the project can submit their offers by April 8.
1st district Market Administration is subordinated to the 1st district City Hall and manages eight food markets. (source: business-review.eu)