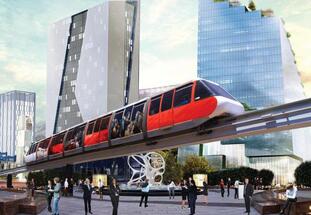 The discussions over the refurbishment plan of Gara de Nord started many years ago, a memorandum of cooperation being signed in 2011 between the ministry of transport from Romania and Belgium.
The new project presented by the architects started with a feasibility study dating from 2014. In 2016 the project was remodeled and became more efficient.
The total area which can be built around Gara de Nord on the 48 ha is close to 1.5 million sq.m.
The NGO proposes the development of the project in a private-public partnership in two development phases. According to the plan, the investment could be amortized starting with the third year of functioning of the mall and office zone. (source: capital.ro)