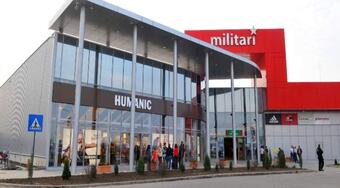 However, the retailers in the Militari Shopping Center posted sales of almost EUR 25 million, up 15% over 2013.
The decrease in rental income was triggered by the DIY retailer Praktiker's difficulties and the center's restructuring, completed in the second trimester, according to the company's financial report, cited by local Wall-street.ro.
The project expanded from a 53,400 sqm rentable area to 54,100 sqm.
Militari Shopping Center's market value increased to EUR 70.7 million compared to EUR 65.2 million in 2013.
In February 2014, German group Praktiker sold its stores in Romania to Turkish businessman Omer Susli.
Atrium European Real Estate company owns Militari Shopping Center Atrium is in turn controlled by the Israeli group Gazit Globe. (source: Romania-insider.com)