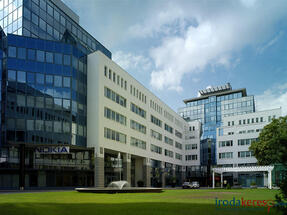 While last year's pandemic led many companies to postpone major negotiations on office space, this year's outlook looks promising as more tenants consider returning to their offices. The excellent location, the proximity to key facilities, a wide range of facilities for relaxation and leisure become as important for tenants as safety and security in the workplace, especially after getting used to working from home.
"I am glad that another well-known company has chosen City Gate for its headquarters. This is a confirmation of the fact that we have a strong position on the office market in Bucharest. We are delighted that a tenant as renowned as Best Value has trusted us and even more, we are grateful for the speed of negotiations and the decision of our new client, in order to ensure a premium location for his business and employees. I would also like to thank the CEE Estate team for their extraordinary support in this transaction. We are confident that City Gate will become a good home for Best Value and that it will transform our relationship into a prolific long-term cooperation ", said Ziv Gigi, Managing Director of GTC operations in Romania.

City Gate is a state-of-the-art office building located in the north of Bucharest, with easy access to business and leisure facilities concentrated around Herăstrău Park and office centers, such as Victoriei Square. The complex offers an area of 48,000 m2 of modern office space, adapted to the varied needs of tenants. It offers direct access to the tram and bus lines, as well as approx. 1,000 spaces in the underground car park.