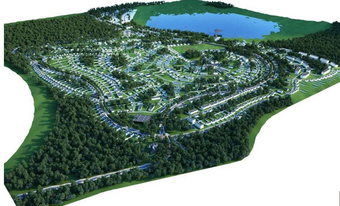 In the first stage, the company plans to build 180-200 houses in the village of Frumusani, Calarasi county, reports local Economica.net.
The residential complex will be located south-east of Bucharest, on the shore of the Tataru lake. The investment for the first stage of the project amounts to EUR 24 million. On the long term the company wants to build 5,000 houses on a 170-hectare plot.
"We'll build a little town there in the next 12-15 years," said Sorin Ioan Blaga, Liebrecht & wooD general manager.
The company is still in the stage where it needs to complete the access road to the future complex and clarify all the legal issues related to building permits.
A house in the Frumusani Residential Park will have up to 120 sqm, excluding the household annexes, and will cost maximum EUR 100,000. (source: Romania-insider.com)