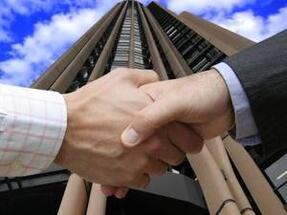 The bid, opened by the ministry in the end of May, was cancelled and then restarted, due to problems found in the submitted offers.
The ministry is currently hosted by Tower Centre International building in Piața Victoriei, owned by Globalworth, a fund controlled by Papalekas, with a lease agreement which is to expire in the end of this month.
Information of Profit.ro shows that the only offers for the cancelled bid were submitted by Tower Center International, controlled by Papalekas and Sema Business Three, of Ion Rădulea. It is highly probable that the two companies will also engage in the second bid.
In the end of May, the total costs for renting new space, including maintenance fees, were estimated for two years at EUR 3.64 million. Now, in the documents of the new bid, the estimated cost is EUR 3.72 million.
Last year, in other bids for a new rental, the estimated amount started from EUR 8 million, down to a minimum of EUR 7.1 million. Then the procedure was cancelled as no offer was received.
Three weeks ago, the ministry stated that for an office space of nearly 6,000 sq.m, it was willing to pay a rent up to EUR 20.2 per square metre.
Currently, the ministry pays, according sources in the market a monthly rent of EUR 17 per sqm.
The institution relocated to Tower Centre International in 2013, with a lease agreement which expired in 2015 and was extended by addendum by 30th of June this year.
Tower Centre International, also hosting Hidroelectrica, EY, Huawei, Cegeka and Deutsche Bank, is one of the most important projects in Globalworth's portfolio. The building has 26 floors and a total area of 31,000 sq.m. (source: profit.ro)