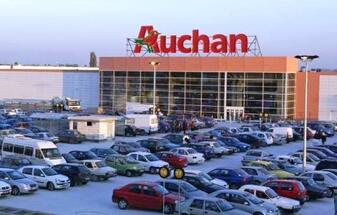 The transaction also aims part of the parking and access. The total area of the land where the building is situated is 77,800 sq. m, Mediafax writes.
"The parties will close the engaging contractual documentation by June 1st 2014", shows a release of Rolast.
In 2012, Auchan also bought from the investment fund NEPI the space where functions the hypermarket in Iris commercial centre Pitesti.
The company's representatives previously announced that Auchan intended to become owner of the spaces where the network's hypermarkets are opened.
The transaction in which Auchan bought 20 Real hypermarkets in Romania was completed on 12th of September 2013, following the agreement signed on 30th of November 2012 between Auchan Group and Metro Group and of its validation from the Concurrence Council in the end of July. (source: wall-street.ro)