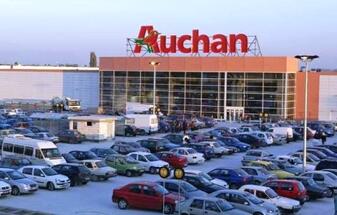 In total, the 12 locations cover 200,000 square meters of property which Auchan used to rent for EUR 30 million per year, according to money.ro.
The galleries are located in Bucharest (Pallady and Berceni), Timisoara (north and south), Satu Mare, Oradea, Baia Mare, Cluj, Pitesti, Ploiesti, Constanta and Galati.
This is the second largest transaction that Auchan has been involved in, after the French group bought the 20 Real stores from the Metro group in 2013.
Auchan estimated in June that it will increase its turnover this year and will improve results posted in the first months, said Frederic Bellon, the retailer's recently appointed general director.
The retailer has seen the number of customers go up so far but "sales are a bit lower than last" year because of a different business model. "We sell more products to more customers, but at lower prices. However, for the entire year we estimate that the turnover will go up," said the general director.
Patrick Espasa, Auchan Romania's former head, announced in April that the retailer plans to post profit this year and Bellon said the objective still stands. (source: business-review.eu)