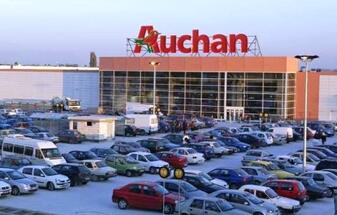 The Auchana Gavana hypermarket operates out of the center, but the transaction does not include the DIY store in the compound which previously belonged to OBI and is currently owned by Jumbo, writes Mediafax.
According to the report that Rolast sent to the Bucharest Stock Exchange, the deal includes the hypermarket, commercial galleries, parking lot and access ways.
Rolast shareholders decided to sell the assets in May 2014, at a minimum price of EUR 19 million.
Auchan Romania has 32 units in 18 cities and 1 unit currently in the construction phase in Brasov. Auchan ended 2013 with a turnover of RON 4.6 billion, twice the sum of 2012, and has 11,000 employees. (Source: business-review.eu)