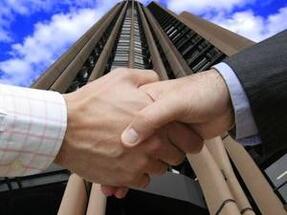 The office buildings in our region remained the favourite assets category in 2014, attracting investments with 61 pct over the level from 2013, according to a study made by CBRE.
The services sector, the main sources of tenants for the modern office buildings developed in Poland, Czech Republic and Romania, has developed faster than any other sector in CEE – the number of employees in this sector is expected to grow with 15,000, up to 20,000 people only in Poland. In 2020, this sector could reach up to 250,000 employees in Poland, according to ABSL.
Switching the interest towards our region came on the background of the decrease of profitability of the real estate investment in Western Europe, a situation forcing the companies to redirect their capital elsewhere. Although the difficult situations in Greece and Ukraine are felt in the Euro zone, those have a relatively reduced effect over CEE, according to real estate experts.
"The combination between the growing investors' interest, financing availability and markets' liquidity will continue to influence the compression of investment yields in CEE, with the markets in Poland and Czech Republic leading these trends", says Damian Harrington, head of EMEA Research within Colliers International.
According to him, the continuous "economic weakness" of China and the "fatigue" of the raw materials prices worldwide have influenced the capital markets. The recent problems faced by the Chinese and Asian markets seem to influence the EMEA markets both on short and long term, therefore the impact will be divers geographically and will include positive and negative elements, considers Harrington.
"Direct real estate investments could assist some short term changes, mostly the increase of cash flow on core markets. But the direction took by the capital market in China is unlikely to make lasting damages", also said Damian Harrington, head of EMEA Research within Colliers International. (Source: capital.ro)