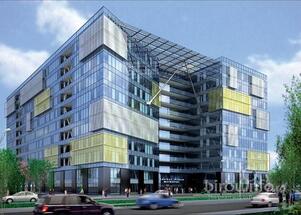 The Metropol office project in Bucharest was supposed to be delivered in the second half of 2009, but works on the site were brought to a halt once the crises started. More than five years later, the developer is planning once again to resume works.
"We've recently met with the board and we will start, or we are expecting to start in autumn this year the 35,000 sqm office building. We have already begun to talk to international players," said Yurdaer Kahraman, global CEO Commercial Real Estate Properties Fiba Holding this Thursday, adding that more information will be made public in the following weeks.
Metropol is located in western Bucharest, close to the Plaza Romania shopping mall and the Anchor Plaza office project, also developed by Anchor Grup.
In the meanwhile, the developer is going ahead with the renovation of its two local malls, Bucuresti Mall and Plaza Romania. Works started in May this year and are on schedule to be finalized in 18 months, said Kahraman. The entire budget for the two malls is EUR 26 million, 60 percent of which will go to Bucuresti Mall which is presently more than 85 percent occupied. (Source: business-review.eu)