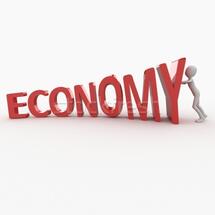 The rest of Romania records a GDP/inhabitant of only 54 pct of the European average, and some regions less than this, namely the North-East (34 pct) or South (41 pct).
The Social Monitor, a project by Friedrich-Ebert-Stiftung Romania has launched on Wednesday a new infographic displaying where Romania lays as compared to other states as regards the difference of development and incomes between Bucharest and the rest of the country.
"The over-centralization of economy in the country's capital city is a particularity of Central and Eastern Europe, notwithstanding no other state records such a huge difference of development between the capital city and the rest of the country. In 2012, the average household income in Bucharest was worth 6,300 euro, while in the South and South-East regions it barely reached 2,700 euro, and in North-East 2,300 euro (data for 2012)," reads the Friedrich-Ebert-Stiftung Romania release.
From the point of view of the education of the population aged 30-34 years, Bucharest is close to the average of the other canvassed capitals. According to the source, the percentage of the people aged 30-34 with higher education and of the unemployed, in school or in vocational training (NEET) places the city of Bucharest in a more difficult situation than Athens or Madrid, capital cities of some states that are confronted with high unemployment problems. (source: actmedia.eu)