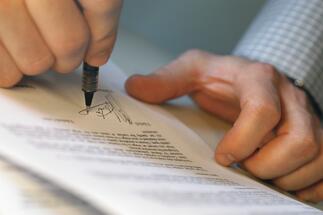 In the last year and a half, large investment funds from US reached assets of approx. EUR 570 million owned on the local market, mainly real estate assets.
Over 40 pct, of their placements were made directly to Romanian companies and the rest were directed towards the acquisition of companies with regional presence, including Romania.. Even if the volume is still insignificant compared the value of the portfolios managed by these funds, their presence on the market is a clear sign that Romania entered on the radar of worldwide players. The largest ten investment funds in the US which entered for the first time in Romania in the last year and a half are managing assets exceeding EUR 5,900 billion, 35 times larger than Romania's GDP.
The investments in properties have a share of 80 pct in the placement made by large American funds in Romania. The most recent transaction echoed locally targeted the acquisition of the 41.6 pct share Michał Sołowow, third richest Polish, had within Echo Investment. Oaktree Capital Management and PIMCO (the manager of Allianz assets' portfolio) entered the company's shareholding, and the transaction is considered one of the largest in the history of Poland. In Romania, the company owns the 4 ha land of the former Fartec factory in Braşov, bought in 2007 for EUR 24 million and expanded afterwards with additional 9,000 sq. m. On this lot, Echo has in plan the construction of a mall.
Real estate developer P3, controlled by TPG Capital and Ivanhoé Cambridge, was the actor of the largest real estate transaction made this year in Romania. The company bought from CA Immo, with approx. EUR 120 million, eight warehouses and 40 ha of land, part of Europolis Logistic Park near Bucharest.
TPG Capital also owns the real estate companies DTZ and Cushman & Wakefield, entered in a merger agreement. Both brands are present in Romania through franchise or affiliation contracts.
Sceptic regarding Romania, the Americans York Capital and Oak Hill refused Ioannis Papalekas's offer to participate at the Globalworth' IPO in the summer of 2013. One year later though the economic situation of Europe and Romania looked different and they decided to enter the Globalworth's shareholding, with total shares of 34.3 pct.
With a higher risk appetite, Cu Lone Star Funds completely changed the strategy of Globe Trade Centre (GTC) the moment it became major shareholder. In the last year, GTC România, one of the most prolific local real estate developers, sold with a loss Galleria Suceava and Buzău malls, in the attempt to liquidate the assets with problems.
"Investors are considering Romania, but there is still a problem related to the financing of the acquisition on the local market. We see funds coming for immediate profit. They want to enter now and exit in three years, when the institutional investors will come", said Silviana Badea, head of capital markets within JLL Romania, part of an American corporation. (source: capital.ro)