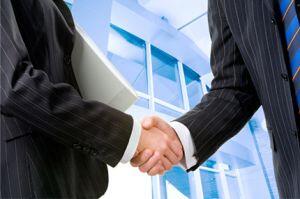 "The situation generated by the state of emergency in recent months, the measures taken by the authorities at the local level, but also the global climate affected by the rapid expansion of COVID-19 made the effects on the Romanian office market appear immediately. Companies that three months ago were looking for an area of 1,000 square meters, for example, today are analyzing areas up to three times smaller. We are talking about companies with activity in the area of technology, which can operate almost exclusively in the online environment. At the same time, we noticed a trend of several companies that experienced working from home for a day a week before the health crisis. Our estimates show that up to 20% of the occupied office space will be vacated, the main cause being the restriction of businesses and the optimization of business operations", said Constantin Căpraru, managing partner 24REAL, real estate consulting agency specializing in services rental for areas up to 1,000 square meters.
With these changes, the owners of office spaces will become much more flexible in relation to tenants, especially with the agreed contractual period, in the context in which the predictability of business activity is close to 0 during this period, for many sectors of activity.
"If in the years 2007-2008, lease agreements were concluded for periods of 5-7 years, in 2010 the interval decreased to 5 years, so that now we can expect that the periods of lease contracts decrease even to less than 3 years", added Constantin Căpraru.
24REAL specialists claim that in the discussions with potential clients, against the background of business resizing, who were interested until the beginning of this year of modern office projects, with areas even over 1,000 square meters, the demand has mostly moved to offices in modernized villas in central areas or located in the north of the Capital, with green spaces, as well as for office spaces that have terraces or generous gardens / courtyards. (source: profit.ro)