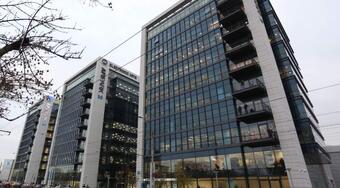 The lighting solutions were provided by the company Greentek. "The lighting of the office  spaces in AFI Park 2 is using almost 2,000 Led lights, with 30 pct. less than it should have been necessary if chosen a traditional solution with fluorescent lights", has declared Victor Cotrutz, CEO and founder of Greentek.
He explained that the Led technology diminished the consumption with 70 pct, and the intelligent control system of the lighting brought the saving to up to 85 pct compared to a traditional system. Moreover, the maintenance costs are zero, due to the general five years warranty.
"From our calculations, by implementing this project, an approx. EUR 100,000 saving is done", Victor Cotrutz explained.
The building AFI Park 2, situated in the vicinity of AFI Palace Cotroceni mall, has an area of nearly 12,000 sq. m of offices and was completed in 2014. (source: wall-street.ro)