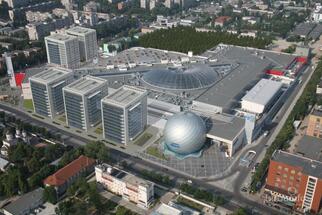 The five buildings are worth EUR 154 million, according to an evaluation published by the company, says profit.ro.
In June, AFI Europe Romania had signed a letter of intent for the sale of three office buildings that it owns in Bucharest. At that time, the company said it had the option of selling AFI Park 4-5 to the same buyer at a yield of 7.75 percent, similar to AFI Park 1,2,3. The five office buildings have a combined leasable area of 70,000 square meters.
The developer was planning to sell the three office buildings for EUR 92.7 million.
AFI Europe has been operating in Romania since 2005. The company owns the commercial centers AFI Palace Cotroceni and AFI Ploiesti and will build a shopping mall and an office building in Brasov city.
AFI Europe Romania will also develop an office complex called TECH PARK in Bucharest that will have a gross leasable area of 50,000 sqm. The company is also looking to develop its first residential project in north-western Bucharest called AFI City.
The net operating income of AFI Europe Romania rose by 14 percent to EUR 34 million in the first nine months of this year compared to the same period of 2015. (source: business-review.eu)