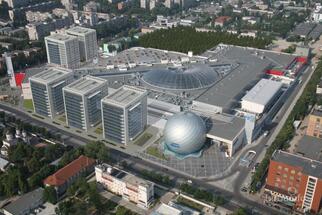 "Auchan hypermarket has brought us a sale minus of 500,000 euro, after the change of the owner. The market in this field has become very competitive and efforts must be made to cope with the competition. Things are getting better and we think the performance of the hypermarket will be over the levels reached before," Israel Visel, mall division manager AFI Europe told Mediafax.He added that in these conditions, sales generated by the commercial center are higher in the first 6 months of the year than in the same period of 2013.
"Without hypermarket sales I estimate that retailers sold 10-11% more than last year. The situation of the retail market is better than last year, there is confidence in the Romanian market. New jobs are created - see the IT industry- where salaries are over the average. These companies bring new jobs in the market and results of the first 6 months are a signal that the market is OK. It is suprising that sales have gone up in June and July when normally we get lower sales because of the summer holidays," Visel showed.
Retailers from AFI Palace Cotroceni registered a sale increase of 4.1% to 95.5 million euro in the first 6 months of 2013.
For the whole 2014, the AFI Europe representative estimates an advance of 5% of retailer sales to 215 million euro and of the number of visitors which was 55,000 people a month in 2013. Last year mall retailers sold goods of 204.4 million euro, 4.3% more than in 2012.
The total area of AFI Cotroceni is 81,000 sq.m.
In the first quarter, AFI Cotroceni in Bucharest reported a net income increase of 6.7% to 7.3 million euro, while for the whole year mall owners estimate incomes of 29 million euro, a level similar to 2013. In 2013 AFI Europe reported net incomes on the rise by 6.5% (28.7 million euro) from renting the commercial center, the first project of the company with Israeli capital in Romania.
The value of AFI Palace Cotroceni was estimated at 375 million euro at the end of September 2013. (source: business-review.eu)