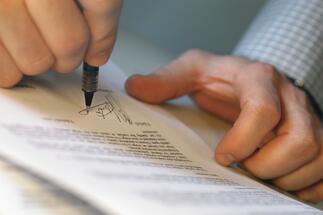 "Brasov is the main touristic destination in Romania, attracting some 1.5 million tourists per year, and the city has a large population with above average purchasing power. These things, along with the perfect location in the city centre, convinced us to enter Brasov's retail market and develop this mixed destination project," David Hay, CEO AFI Europe Romania said.
AFI Europe Romania plans to develop a shopping centre with a gross leasable area (GLA) of 45,000 sqm, spread over three levels, accessible by three main entrances connected by a corridor. The third floor will house the food court and entertainment area, including a cinema. Visitors will have access to a large leisure balcony viewing the Carpathian Mountains, which will host different events and activities for families and tourists.
The land is located in the main square in Brasov, in the business area (Civic Centre), on the former Hidromecanica platform, with access to the main boulevard linking the Old Town to the rest of the city and to the Bucharest exit. On the same plot, the company will also develop a class A office project with a leasable area of some11,000 sqm.
This is the third shopping mall to be developed by AFI Europe in Romania, after AFI Palace Cotroceni, an 81,000 sqm project situated in Bucharest, and AFI Palace Ploiesti, which has a 33,000 sqm GLA.
On the office segment, the company develops AFI Park, which consists of 5 Class A office buildings, with a total GLA of over 70,000 sqm. The first three office buildings were 100 percent leased, mainly to IT&C and BPO companies. AFI Park 4&5 are currently under construction and will be delivered at the beginning of 2016.
Another shopping centre has been open this year in Brasov by Immochan, the real estate division of the Auchan Group. The shopping center has a 45,000 sqm GLA, out of which 13,800 is covered by an Auchan hypermarhet, the retailer's largest outside the capital and its 33rd operated on the local market. (source: business-review.eu)