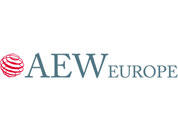 AEW Europe has launched a number of private equity real estate funds since 2001 and currently manages more than €18 billion in Europe in a number of funds and separate accounts.
Russell Jewell, Head of Private Equity Funds at AEW Europe said: "Current market pricing provides the opportunity to acquire office assets at discounted values and at an attractive point in the cycle. The fund will benefit from the capabilities of our European platform of local and experienced teams specialising in value add investments".
Carsten Czarnetzki, fund manager for Europe Value Investors said: "The fund's strategy is to take advantage of the strong demand for stabilised core assets, targeting the most liquid European markets. We will invest in office assets that can be managed or repositioned to core to take advantage of this demand ".
AEW Europe is a leading European real estate investment manager with 9 offices throughout Europe and the group has over 270 employees who are responsible for €18 billion of assets under management. (source: AEW Europe)