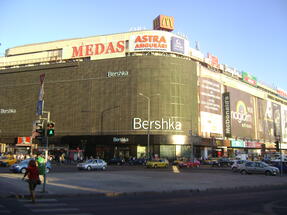 The transfer took place Friday for a price of 20.44 RON/share, according to a press release sent to the Bucharest stock market.
The deal was operated on a price 67 percent lower than the most recent Unirea Shopping Center trading session on the Rasdaq market. The company's shares were traded on the regular market on October 19 for a price of 62 RON / unit.
The Adamescu family has indirect control over Unirea Shopping Center through The Nova Group Investments Romania, which owns 74.16 percent of the mall's shares. Also in the shareholder structure we find SIF Mutenia with 10 percent while the rest of the shareholders own 15.8 percent of the capital.
The company has a total share capital of EUR 41.8 million. (source: business-review.eu)