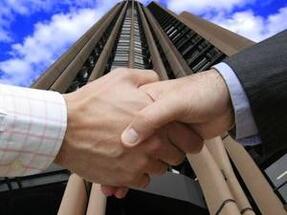 "We expect effervescence in the western zone – Orhideea, and on the background of the competition growth in the area, certain owners will come with competitive rental conditions. Considering that on the SMEs' segment the main leasing activity comes from IT&C and service providers segments, the western area of the city will animate in the next period ", said Codrin Matei, managing partner, head of office & capital markets within real estate consultant Crosspoint Real Estate.
The most awaited projects in Orhideea zone include The Bridge, the project of Forte Partners, which will include two buildings, of 36,000 sq. m to be completed in September 2017 and the second of 21,000 sq. m and Orhideea Towers of CA Immo, to be completed next year too.
In the first half of the year, the largest office tenants to close transactions in the centre-western zone were BCR (with a pre-lease agreement of 20,000 sq.m for The Bridge office building, Misys, a pre-lease of 8,000 sq. m for Orhideea Towers and Adobe, which renewed its 6,500 sq.m contract in Anchor Plaza building, owned by Anchor Grup.
Overall, more than 300,000 sq.m office spaces will be delivered by the end of next year. (source: zf.ro)