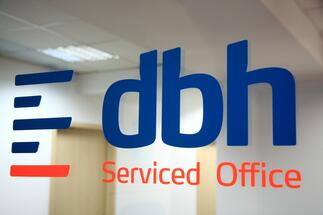 All these requirements are satisfied by the Business Centres offering office rental services such as Instant Offices (fully equipped and serviced), as well as additional services to this activity: conference halls, mailbox, reception and secretarial services, as well as company headquarters registration services.
Generally, the offer is structured by the number of persons working in the office (desks), as well as by flexible terms of the lease, commencement dates, additional services supply (internet connexion, phone lines, parking places, meeting room rentals). The client can also easily follow-up on the office costs, receiving a single invoice in the end of the month, including rent, maintenance costs and all the utilities.
At the same time, the tenants of such instant offices are also avoiding the initial investments with buying office furniture, office equipments (printer, fax machine etc.), the fit-out of the space by partitions and hiring additional personnel for the reception and secretariat services.
All these above mentioned elements contribute to the prestige of the client's company and the improvement of its image, both on the local and foreign markets.
The solution of renting working posts in the Co-working area (shared-office) also started to grow in Romania, addressing mainly to small companies of one to two employees.
The company seat registration services together with mail administration services are more and more required by different local and foreign companies. This aspect is mainly due to the world economy globalization and to the fact that more and more companies are willing to have a presence on a market with business opportunities, without having an actual physical presence. (source: DBH Serviced Office)